Quick Trip Finder - Travel to Caucasus
Please use the filters below to facilitate your search. You can set region, tour duration and price. If you know exactly what you want to see, please select landmarks that appear on the left hand side (they are sorted by region). If neither of suggested itineraries suits you, please
let us know your preferences
and we will come back to you with a bespoke trip.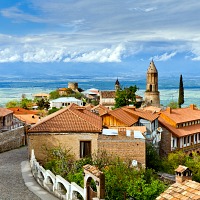 Great Georgian Discovery - 10 days (GE-03)
Over a period of ten days, you'll have time to get beneath the surface of this beautiful and welcoming country with this, our most comprehensive tour of Georgia. We will explore the most important UNESCO listed sights as well as stunning landscapes of the Kazbegi region.
Duration:
10 days
Price:
from £1,595
Read more
Book now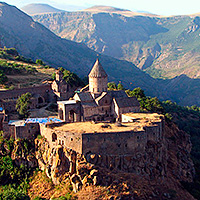 Great Armenian Discovery - 10 days (AM-03)
This ten day tour will provide the opportunity to have an in-depth visit to the country's most fascinating and culturally important sights. At a leisurely pace, you'll explore the major landmarks of Armenia and also visit a local family to learn about the way of life in these parts.
Duration:
10 days
Price:
from £1,495
Read more
Book now