Visit Armenia. Group and individual holidays to Armenia with English-speaking guides
The borders in Armenia are now open. There are minimum covid19 entry restrictions for your holiday in Armenia. Learn more...
We offer a variety of tours to Armenia. Our Armenia tours are tailored towards your interests and requirement, and enable you to make the most of your holiday here and enjoy a fulfilling experience. Our holidays in Armenia are extremely versatile and offer you a variety of activities and sights to see to enhance your experience.
Armenia
is the smallest of the three nations of the Caucasus however, much like its neighbours, it is a country with a rich and resilient culture and history. A challenging place to explore, Armenia's roads are rough and transport can be more difficult to navigate for those that do not speak Armenian or Russian, should you choose to travel to Armenia without a guide. However, travelling here is as rewarding as it is revelatory, with a very dense history still overwhelmingly present in the culture you see today. All of our guides are fully knowledgeable in the area, the culture, and the language, allowing you to sit back and enjoy your holiday in Armenia stress free.
Armenia has a powerful religious culture with a highly Christian population, despite sharing its borders with many Muslim countries. The Armenian Kingdom was the first state in history to adopt Christianity as its religion, meaning that the Armenian Apostolic Church is the oldest national church in the world, and still today remains the heart of Armenia's religious culture.
Armenia has been the target of constant conflict throughout history, being ruled by Persian, Byzantine and Mongol empires as well as the Soviet Union. The cultural influence this had on Armenia results in a nation with a very diverse identity and a country unlike anywhere in the world, making it an
unmissable stop
when travelling to the Caucasus. Read more
about Armenia
in our travel guide.
Our package tours to Armenia.
Here you will find our group tours to Armenia. You can use the filters to facilitate your search. If you cannot find any suitable itinerary, please contact us and we will
tailor-make a holiday
to Armenia for you based on your budget and personal preferences. Visit Armenia with the experts!
Nothing found. Please try to choose other filters.
Alternatively you can review our most popular tours listed below.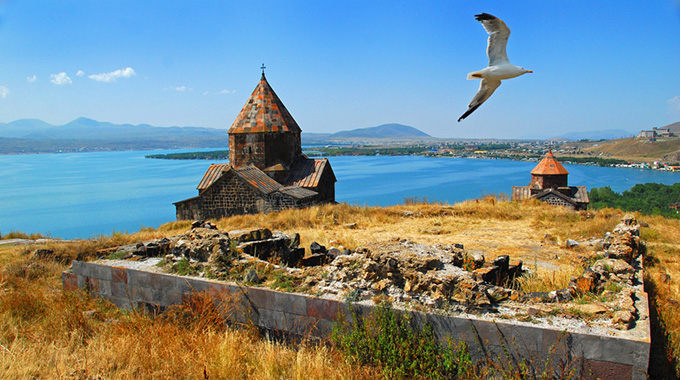 Best of Armenia - 8 days (AM-02)
This eight day tour offers the chance to travel to many of Armenia's most important cultural sites. You'll tour many of the country's captivating monasteries - each has a spectacular setting and you won't tire of such a varied programme. As well as the monasteries of Geghard, S...
8 days | 16 cities, from:
£1,295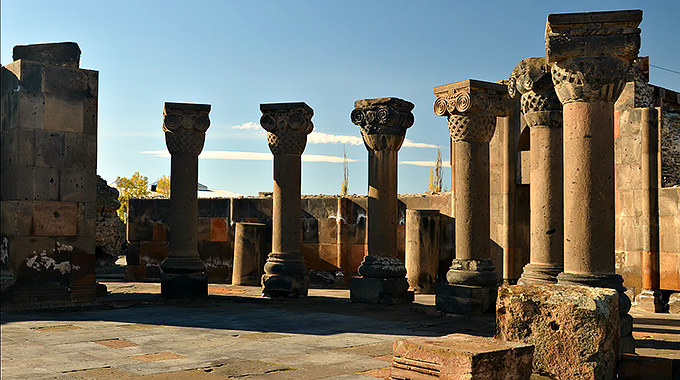 Great Armenian Discovery - 10 days (AM-03)
The comprehensive itinerary of this ten day tour enables participants to get to know the fascinating country of Armenia. Many of the country's most attractive monasteries feature in the programme, including Khor Virap with its views of Mount Ararat, Sevanavank overlooking beautiful Lake Sevan ...
10 days | 19 cities, from:
£1,695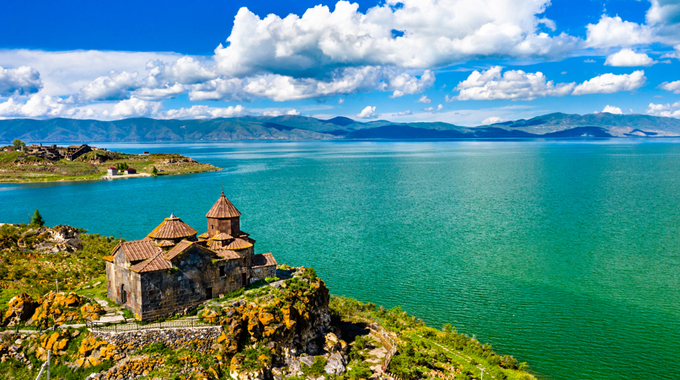 Luxury Armenia Tour - 8 days (AM-06)
This 8 day tour is the ideal introduction to Armenia, one of the most fascinating countries in the Caucasus region. Over the course of a week its people will extend their customary warm welcome as we show you some of its highlights. We'll showcase its rich cultural heritage and illustrat...
8 days | 16 cities, from:
£1,795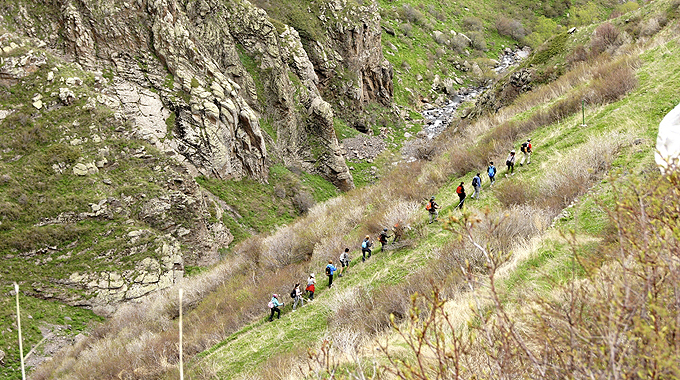 Hiking in Armenia - 10 Days (AM-05)
This 10 day tour places the emphasis on Armenia's natural beauty, providing multiple opportunities to hike in the countryside. Slowing down the pace and covering the ground on foot will take you to places that aren't accessible by road and often open up to extraordinary, unspoilt views. ...
10 days | 11 cities, from:
£1,395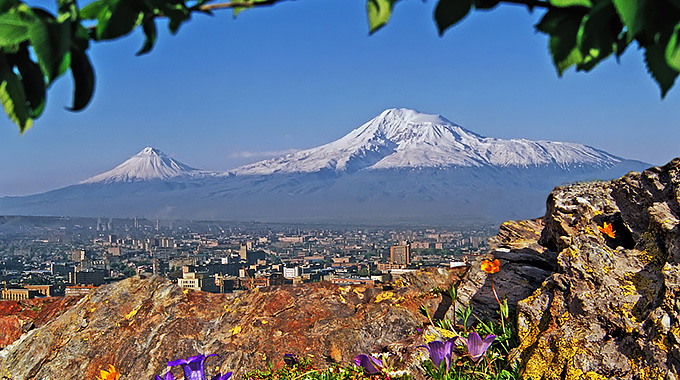 Highlights of Armenia - 5 days (AM-01)
This short introductory tour packs a lot into five days. You'll enjoy Armenia in microcosm, visiting several of its UNESCO World Heritage sites, including the breathtaking Khor Virap and Noravank monasteries, and the unusual Temple of Garni. You'll get to know the capital city Yerevan, w...
5 days | 11 cities, from:
£995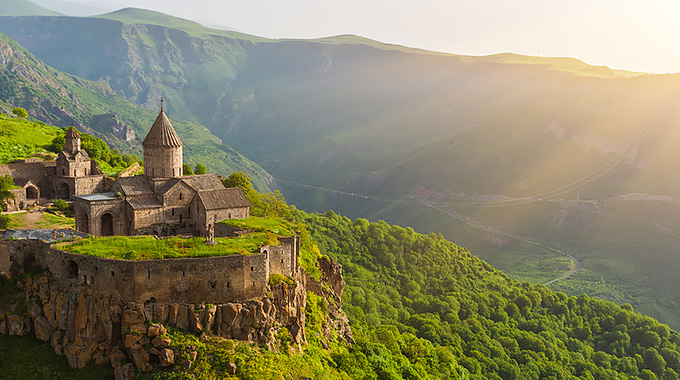 Armenia for Independent Travellers - 5 days (AM-04)
This tour is designed for independent travellers or those on a limited budget. You are free to create your own travel programme in Armenia. We put together your flights, arrange transfers, book accommodation and offer one day of sightseeing programme. Your local guide will help you with optional exc...
5 days | 3 cities, from:
£595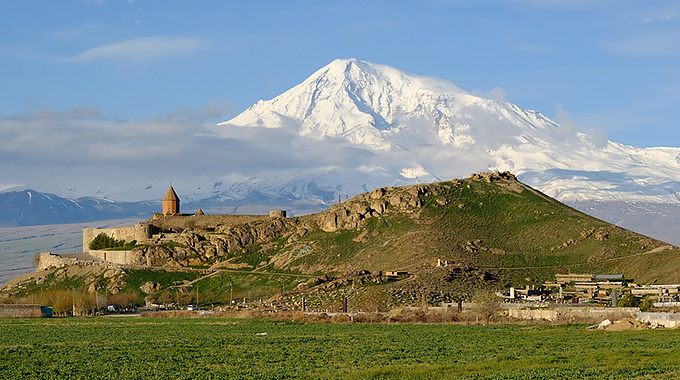 Discover Armenia, Georgia and Azerbaijan - 16 days (CT-02)
These three Caucasus nations couldn't be more different, but they share a common desire to show guests warm hospitality which makes them a wonderful choice for a holiday. This 16 day tour will show you the highlights of Armenia, Georgia and Azerbaijan. You'll enjoy visits to UNESCO-liste...
16 days | 25 cities, from:
£2,895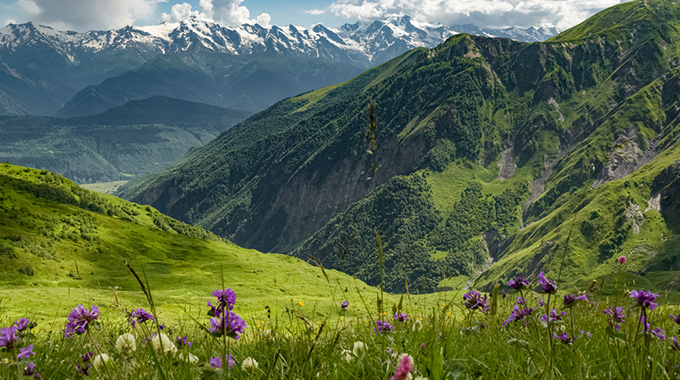 Best of Armenia and Georgia - 12 days (CT-05)
This 12 day tour combines the best of Armenia and Georgia, two very different but equally rewarding countries. In both, you'll discover centuries-old monasteries in breathtaking locations, fascinating museums, characterful cities and of course a landscape that's as beautiful as it is var...
12 days | 19 cities, from:
£2,095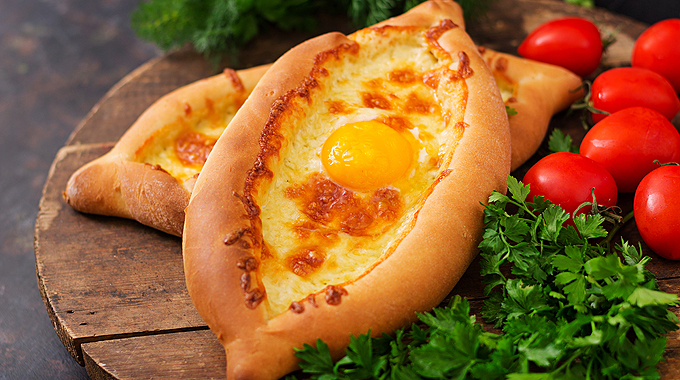 Wine and Gourmet Tour of Armenia and Georgia -13 Days (CT-06)
This 13 day tour of Armenia and Georgia will provide a comprehensive introduction to the countries' gastronomic, cultural and wine-making traditions. Interspersed with demonstrations and tastings, you'll have the opportunity to visit some of the area's most important historical and...
13 days | 25 cities, from:
£2,695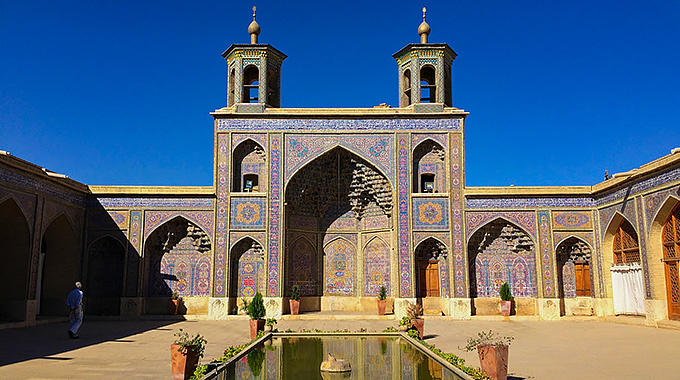 Highlights of Iran and Armenia - 15 days (CT-04)
This two week tour marries exotic Iran with the world's oldest Christian nation, Armenia. A packed programme celebrates the rich cultural heritage of the two neighbours, featuring ancient mosques and palaces as well as monasteries precariously perched alongside river gorges and on hill tops. T...
15 days | 20 cities, from:
£2,595