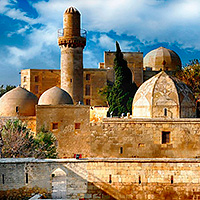 Highlights of Azerbaijan - 6 days (AZ-01)
With so many treasures scattered throughout the country, it can be hard to know where to begin on a tour of Azerbaijan. This six day tour comprises the major landmarks and ancient towns including Sheki and Shamakhi. This trip is a good introduction to this fascinating country.
Duration:
6 days
Price:
from £945
Read more
Book now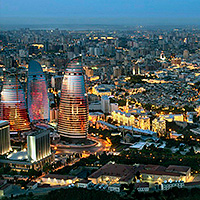 Best of Azerbaijan - 8 days (AZ-02)
This eight day tour offers the chance to comprehensively explore the fascinating Azerbaijan. Beginning in the nation's capital, you'll visit historically important cities and towns, see the curious natural phenomenon that is Yanar Dag and the 16th century Ramana Fortress.
Duration:
8 days
Price:
from £1,095
Read more
Book now